About Creative Child Learning Center
Creative Child Learning Center is a remarkable preschool learning environment in Appleton that has been open since 1986.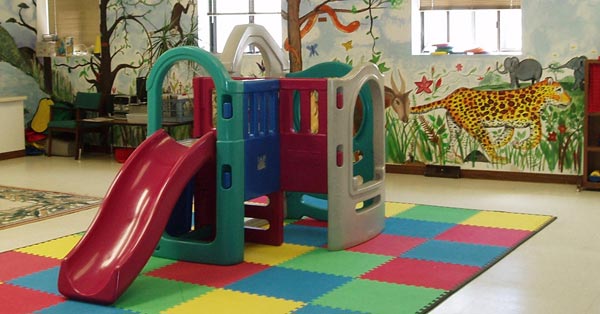 Our teachers bring each child genuine warmth, plenty of individual attention, developmentally appropriate activities, and continuous encouragement. We are privileged to have a very low teacher turnover rate. All staff are certified in Infant/Child CPR with defibrillator training, Shaken Baby Syndrome Prevention, Child Abuse Awareness, and training in Child Development.

At Creative Child, we use the following methods to ensure continued open communication between teachers and parents:
Monthly newsletters and calendars

Daily conversations

Parent/teacher conferences

Emails

Phone calls
We also encourage parents to drop in any time to see their children in action.

We pride ourselves on our large classrooms and small class sizes. Your child will have more opportunity for individual attention with our low child-to-teacher ratio. This type of structure allows us to best meet the developmental needs of varying ages between two and ten year olds.

Creative Child has a large activity center for indoor play, yoga classes, and special events. We always have a place inside to play games with our parachutes, climber, wiggle cars, balls, hula hoops, etc. if our Wisconsin weather does not allow us to go outside. Our large outside area has a covered sandbox, playground equipment, basketball hoops, children's garden, and two grass areas for playing games and ball. We also have two gates that can be closed to expand the play area for bike riding. We like to go outside, both in the morning and the afternoon, weather permitting.
Our first goal is to influence our children to view themselves and the world around them in a positive way. Secondly, we strive to assist our children's busy parents in any way we can:
Keeping them informed

Speaking of them with honor

Sending them to work secure knowing that their child is in a safe and caring learning environment
A new theme is developed weekly. The teacher will adapt plans to meet the interests and needs of the children in the class. We give the children the chance to explore the themes through: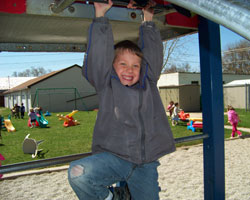 Language

Art

Math

Science

Music

Motor skills

Classroom Centers
Our days are filled with many hands-on and developmentally appropriate activities that will work to improve coordination, social interaction skills, and independence.
Activities are planned with active and quiet times, individual and group times, challenging new experiences, and relaxing play times.